Your spa in Hessen

Experience
calmness
Der SPA-Bereich bleibt vom
15. bis 21. Januar 2024
aufgrund von Bauarbeiten in der Saunalandschaft
geschlossen .
SonneSpa
Devotion - to the moment
Enjoy with all your senses, immerse yourself in soothing scents and colors. Relax and unwind your body and mind in our boutique spa. Turn your back on everyday life for a while and treat yourself to the pleasure of being the center of attention for once.
With our approach to wellness we associate a well-being program that rebalances body, mind and spirit. The establishment of this balance is possible through a holistic concept of health and beauty, which also takes into account and respects the needs and the rhythms of the body.
Mit diesem Klick, erklären Sie sich bereit ein YouTube-Video abzuspielen
Applications
Wednesday - Sunday
09:00 – 18:00 *
*Start of the last application at 17:30
Sauna
Monday - Sunday
15:00 – 20:00
DaySpa
Mittwoch – Freitag 10:00 – 18:00 Uhr*
*We have decided, in the spirit of sustainability, to operate our sauna only from 3 pm.
Fitness area
Monday - Sunday
08:00 – 20:00
Kids Spa
10:00 - 13:00
*nur für Hotelgäste
SonneSpa
Our concept
Our spa treatments have been developed in the four experience and effect fields of "Clarify", "Activate", "Relax" and "Nurture". This allows us to specifically address your condition.
We invite you to go on a journey of discovery to yourself and join the process of wholeness, where even a hand and foot treatment becomes a wellness experience for all the senses.
Arrangements
Enjoy in the SonneSpa
Sauna 90°C
Sanarium 60°C
Steam bath 45°C
Ice fountain
Diving pool
Wellness &
relaxation pools
Rest area for relaxation
with waterbed loungers
Hamam room
Spa oasis with water,
tea and fruit
Fitness room
---
Our SonneSpa is a place of rest and relaxation. Therefore, we ask you to protect this
atmosphere, to respect the privacy of our guests and to refrain from using cell phones. The sauna area is a nude
area - we ask you to take this into account and to always use a towel in the sauna.
---
Our regional partners
Discover the energy
of our unique region,
the Frankenberger countryside
In our massages, peelings, baths and packs labeled "Sonne" we use as much as possible natural regional ingredients such as honey, herbs and oils, e.g. from the Hauberner Ölmühle (Oil mill), which is very close to us. In our SonneSpa treatments we address all your senses, in addition to the help from regional ingredients from our intact nature. We associate this with pure joie de vivre. In the SonneSpa you will find your place in the sun!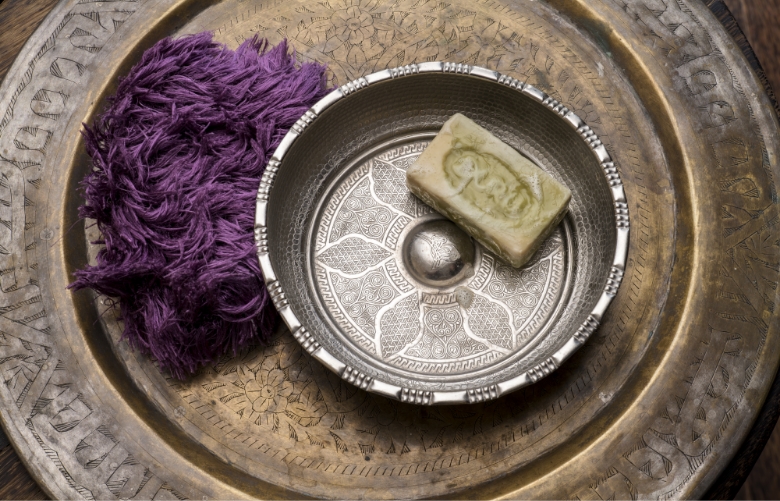 SonneSpa
VITALIS
Vitalis Dr. Joseph combines natural wisdom and state-of-the-art technology in its wellness and natural cosmetics. For over 25 years, Vitalis has offered a range of innovative high-tech natural cosmetics, professional wellness products and unique alpine-inspired oils, fragrances and ointments.
SonneSpa
TEAM Dr Joseph
Team Dr. Joseph combines high-tech, nature and aesthetics in unique quality. Products made of glass with wooden clasps - lived sustainability also in the packaging.
SonneSpa
Ebenholz Skincare
Fresh, healthy looking skin not only makes you beautiful, it leaves a lasting impression. Every EBENHOLZ product is certified vegan, hypoallergenic, dermatologically tested, free of PEG, paraben, silicone and synthetic colors.
SonneSpa
Rosenrot nature cosmetics
Handmade hair and body care products in solid form in BIO quality, plastic and animal testing free, which is manufactured in the north of Germany.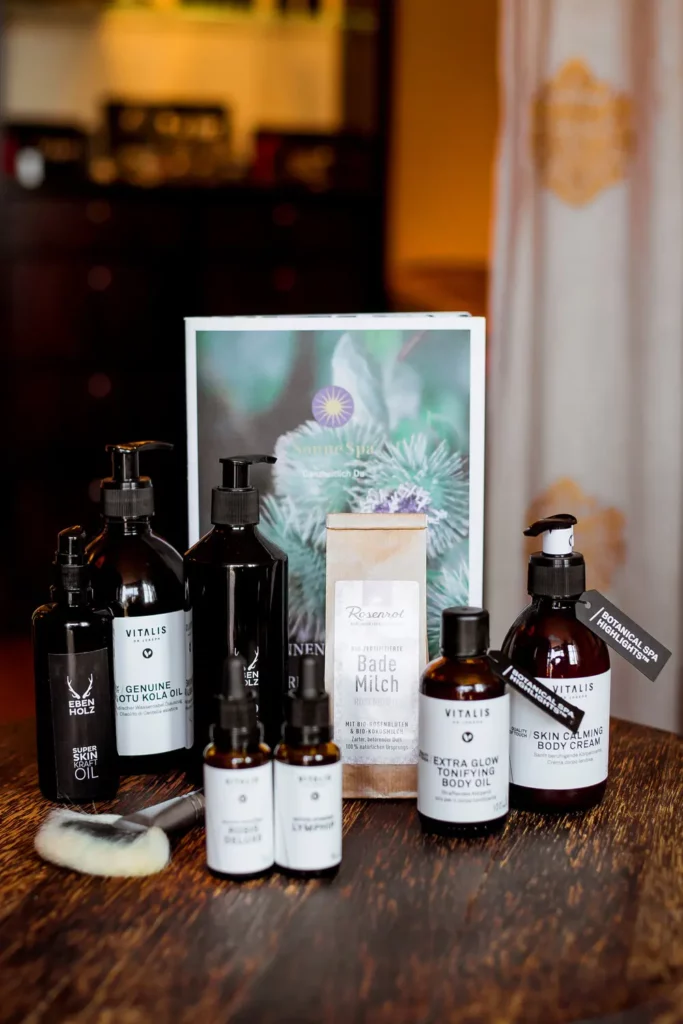 Your contact persons
Sun time is your time.
---
Our philosophy is the holistic approach to bring the whole "human being" back into harmony. Whether cosmetics, massage or therapy - our focus is on your well-being. We as a team will accompany you through your time-out from everyday life at the SonneSpa and look forward to your visit to our spa hotel in Hesse.