MOTORING
Faszination Oldtimer
ACTIVITIES
Reisen mit Young-
& Oldtimer
Bei bestem Wetter durch wunderschöne Naturlandschaften fahren, die Aussicht genießen und entspannte
Urlaubstage verbringen – so sieht der ideale Ausflug mit dem Young– oder Oldtimer aus.
Kombinieren Sie Ihre Oldtimer Tour mit einem Aufenthalt bei uns im Hotel Die Sonne Frankenberg und
finden Sie die perfekte Mischung aus Fahrspaß, Genuss und Entspannung. Tagsüber erkunden Sie mit Ihrem
Klassiker die einzigartige Natur des Ederberglandes und der Region Kellerwald, anschließend entspannen
Sie in unserem wohltuendem Sonne Spa und am Abend lassen Sie sich
kulinarisch in einem unserer Restaurants verwöhnen.
Golfplatz Waldeck
Weimarer See
Diemelsee
Twistesee
Edersee
MTB ZONE Bikepark Willingen
Farm Wallachei Bad Berleburg
GeoFoyer Kalkturm
Summer toboggan run Edersee
Frankenberg Game Park
Climbing Forest Marburg
Forest sofa Friedrichshausen - Knebelsrod
Slate mill with Eder bridge - Rennertehäuser Aue
Herrenbänke - Christenberg circuit from Frankenberg
Frankenberg City Park - Ride through the Nuhne River
Lake Edersee round trip from Vöhl-Herzhausen
Extra tour Nuhnehöhenweg
Ederhöhenweg from Frankenberg to Battenberg
Hagenstein route to gnarled beeches
Urwaldsteig Singletrail – Knorreichenstieg
Runde von Vöhl
Frankenberg point of view
Thonet Museum
Steinhaus Frankenberg
Liebfrauenkirche (Church of Our Lady)
Monastery St. Georgen
Historic city hall
Reisen mit Young- & Oldtimer
Die schönsten Radtouren in Hessen
Die schönsten Golfplätze
Top Sehenswürdigkeiten in Hessen entdecken
Die beliebtesten Aktivitäten in Hessen
Der Edersee – Wandern in wunderschöner Umgebung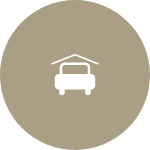 Kostenlose Tiefgaragenplätze
Zuhause ist Ihr Oldtimer erstklassig untergebracht – das soll auch in unserem Hotel so sein. Parken Sie ihn auf einem unserer kostenlosen, videoüberwachten Tiefgaragen-Stellplätze – wir lassen ihn nicht aus den Augen.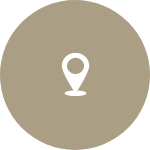 Detaillierte Roadbooks
Begeben Sie sich auf eine Reise durch die Region Ederbergland, Kellerwald und Marburger Land und erkunden mit Ihrem Oldtimer die Region. Wir stellen Ihnen gerne unsere ausführlichen und genauen Roadbooks zur Verfügung. Sprechen Sie uns einfach an!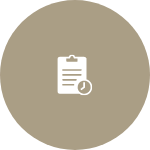 Planung Ihrer Oldtimer Reise
Das erfahrene Team unseres Hotels steht Ihnen bei der Planung Ihrer Ausfahrten sehr gerne zur Verfügung. Gemeinsam planen wir Ihre individuelle Reise mit Ihrem Young– oder Oldtimer. Wir schlagen Ihnen individuelle Strecken vor und versorgen Sie mit exklusiven Geheimtipps. Kontaktieren Sie uns gerne.
Entdecken Sie unsere
On-the-Road Arrangements
Ob Frühling, Sommer oder Herbst, die vielseitigen Landstraßen bei uns im Ederbergland und Kellerwald bieten alles,
was Sie für das absolute Fahrvergnügen benötigen. Unsere exklusiven On-the-Road Arrangements richten sich
gezielt an alle Oldtimer-Liebhaber, Automobil-Clubs und sowie an alle Motorsport-Begeisterten.
Arrangements
This might interest
you as well